There has been a lot of "buzz" in the retirement plan community regarding Retirement Secure Act 2.0 and the new enhancements that legislation is adding to retirement plans. Plan providers, Advisors and Administrators are still waiting for guidance from the Department of Labor on the specifics for many of the new provisions announced in the legislation. An example of such specifics is the possible tax implications of the option to designate employer contributions as Roth (after-tax) contributions. Cary Street Partners will carefully follow new developments and will send out additional information as details become available.
Retirement Secure Act 2.0 Timeline
Listed below is a Retirement Secure Act 2.0 timeline, by year, highlighting some of the key provisions of the Secure Act 2.0. It is very important that all plan sponsors be aware of these changes so that timely action can be taken to amend retirement plans if necessary: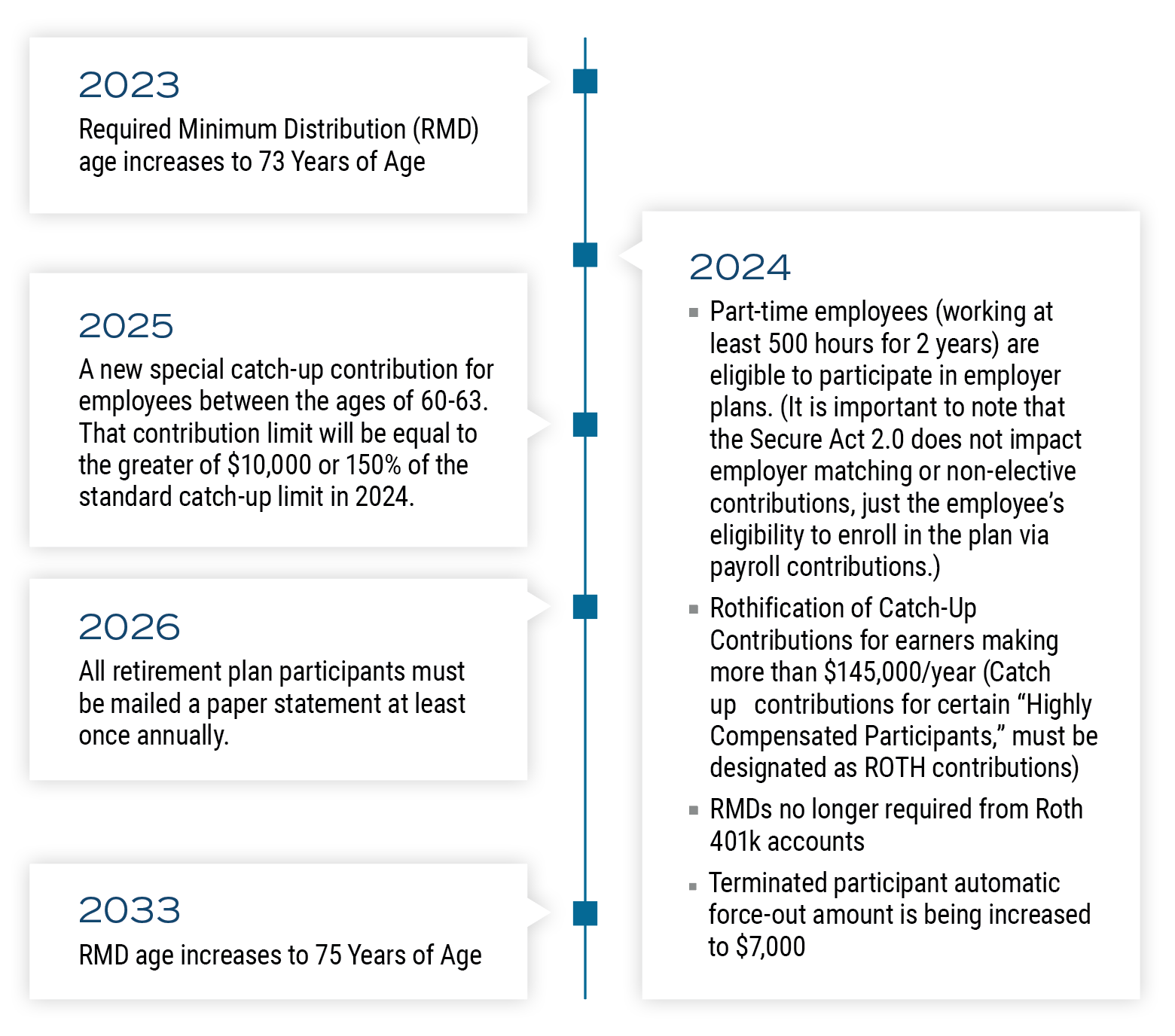 Have any questions? Or need retirement advice?
Contact our retirement services team today.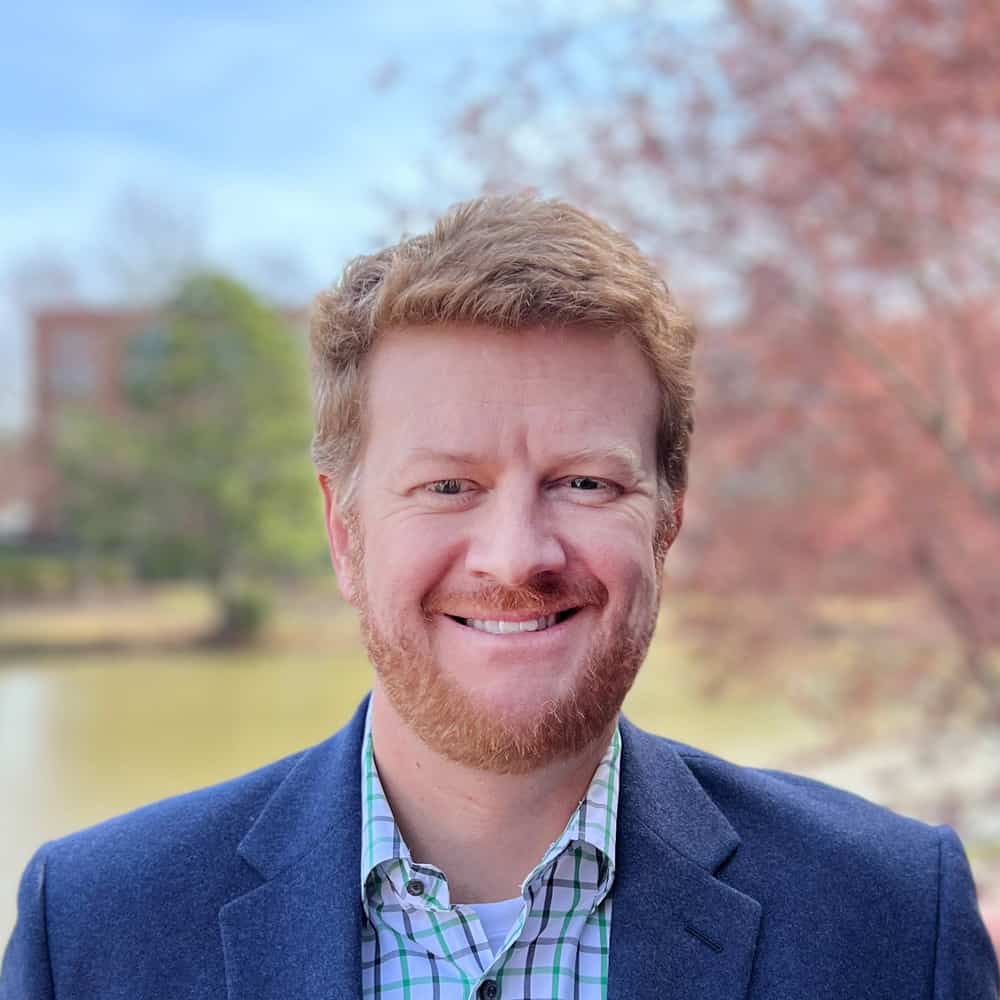 Raymond James (R.J.) Reibel
Financial Advisor, Retirement Benefits, Director
Call | Email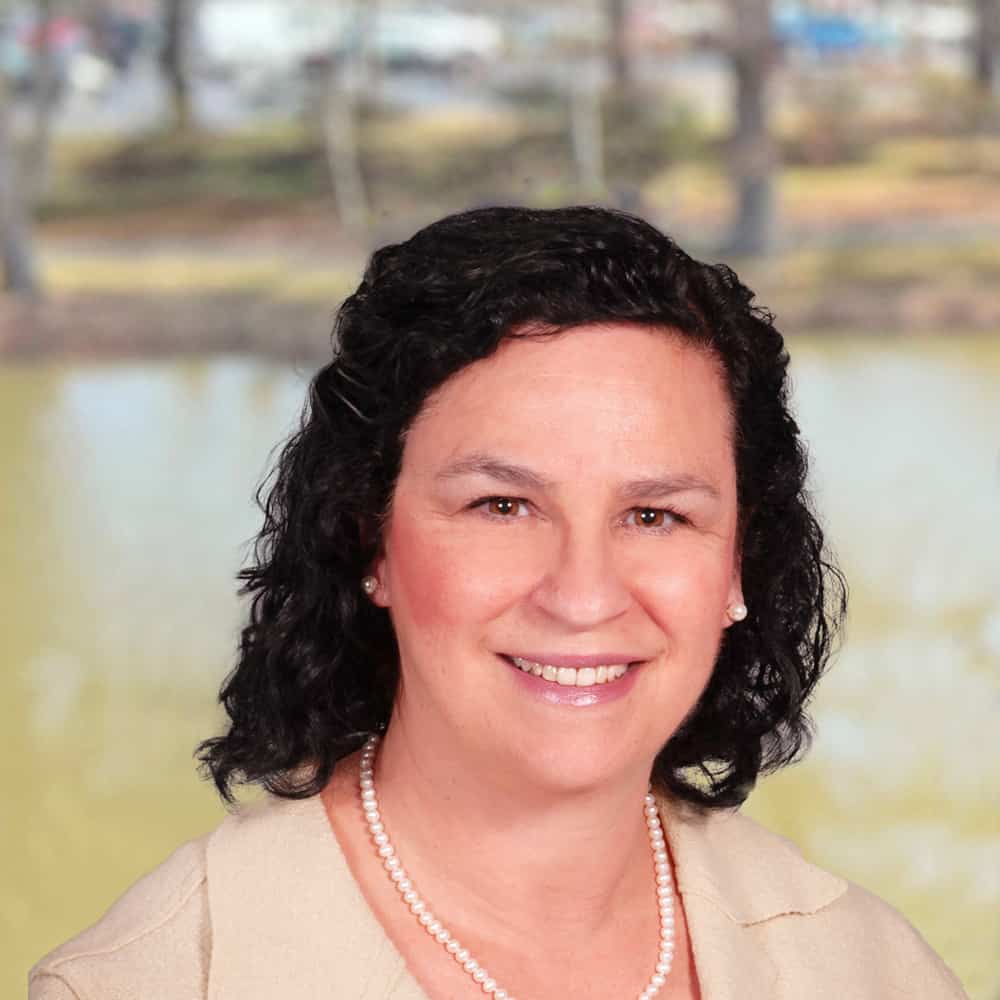 Paula Megan, CFP®
Client Relationship Manager, Retirement Benefits, Assistant Vice President
Call | Email
---
Cary Street Partners is the trade name used by Cary Street Partners LLC, Member FINRA/SIPC; Cary Street Partners Investment Advisory LLC and Cary Street Partners Asset Management LLC, registered investment advisers. Registration does not imply a certain level of skill or training.
Any opinions expressed here are those of the authors, and such statements or opinions do not necessarily represent the opinions of Cary Street Partners. These are statements of judgment as of a certain date and are subject to future change without notice. Future predictions are subject to certain risks and uncertainties, which could cause actual results to differ from those currently anticipated or projected.
These materials are furnished for informational and illustrative purposes only, to provide investors with an update on regulations and financial market conditions. Materials have been compiled from sources believed to be reliable; however, Cary Street Partners does not guarantee the accuracy or completeness of the information presented. Such information is not intended to be complete or to constitute all the information necessary to evaluate adequately the consequences of investing in any securities, financial instruments, or strategies described herein.
Cary Street Partners and its affiliates are broker-dealers and registered investment advisers and do not provide tax or legal advice; no one should act upon any tax or legal information contained herein without consulting a tax professional or an attorney.
We undertake no duty or obligation to publicly update or revise the information contained in these materials. In addition, information related to past performance, while helpful as an evaluative tool, is not necessarily indicative of future results, the achievement of which cannot be assured. You should not view the past performance of securities, or information about the market, as indicative of future results.
Nothing contained herein should be considered a solicitation to purchase or sell any specific securities or investment related services. There is no assurance that any securities discussed herein have been included in an account's portfolio, will remain in an account's portfolio at the time you receive this report, or that securities sold have not been repurchased. The securities discussed do not represent an account's entire portfolio and, in the aggregate, could represent only a small percentage of the portfolio's holdings. It should not be assumed that any of the securities transactions or holdings discussed were, or will prove to be, profitable, or that the investment recommendations or decisions made in the future will be profitable or will equal the investment performance of the securities discussed herein. A complete list of every holding's contribution to performance during the period, and the methodology of the contribution to return, is available by contacting Cary Street Partners Marketing. CSP2023111