Compliance Associate – Richmond, VA
Read Full Job Description
Contact: Hannah Savidge, Human Resources Associatehannah.savidge@carystreetpartners.com
---
Client Service Associate – Charlotte, North Carolina
Read Full Job Description
Contact: Hannah Savidge, Human Resources Associate hannah.savidge@carystreetpartners.com
---
Client Service Associate – Abingdon, Virginia
Read Full Job Description
Contact: Hannah Savidge, Human Resources Associate hannah.savidge@carystreetpartners.com
---
Accountant
Read Full Job Description
Contact: Hannah Savidge, Human Resources Associate hannah.savidge@carystreetpartners.com
---
Experienced Financial Advisors
Contact: Paige Garrigan, Head of Marketing, Transitions & Branch Relations, Managing Director paige.garrigan@carystreetpartners.com
---
Summer Intern Program
Our program is designed to provide talented and motivated individuals with unparalleled hands-on experience where they will gain insight into the intricacies of a wealth management firm. Interns collaborate with seasoned professionals and contribute to meaningful projects that impact the firm, receiving mentorship from industry experts, attending meetings, and getting exposure to cutting-edge financial technologies. 
Our interns immerse themselves in all areas of our business including, Wealth Management, Asset Management, Operations, Compliance, Marketing, and Finance. Some key areas of focus include:
Introduction to Wealth Management: Gain an overview of the principles, objectives, and key concepts that guide the wealth management industry.
Financial Planning Strategies: Learn how to analyze financial situations, set goals, and develop comprehensive financial plans tailored to clients' unique needs.
Investment Analysis: Explore various investment vehicles, asset classes, and strategies to build a solid foundation in portfolio management.
Estate and Retirement Planning: Discover the intricacies of estate planning, including wills, trusts, and tax considerations, as well as the art of crafting effective retirement plans.
Market Research and Analysis: Learn how to research market trends, analyze financial data, and make informed investment decisions in a rapidly changing economic landscape.
Ethics and Regulatory Compliance: Understand the ethical responsibilities and regulatory framework that govern the wealth management industry, ensuring the highest standards of professionalism.
Technology in Wealth Management: Explore the integration of technology, including financial software and digital platforms, to optimize client services and streamline operations.
Industry Insights and Trends: Stay up-to-date with the latest industry developments, trends, and emerging opportunities that shape the future of wealth management.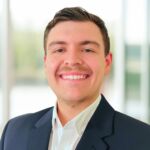 "The one-on-one mentorship offered me unique insights and boosted my confidence in tackling new challenges, ultimately leading me to accept a full-time position."
-Erik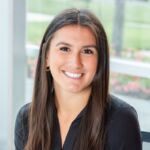 "My internship offered me valuable insights working with advisors to strategize communications, advertisements and other marketing materials. The experience led me to pursue a full-time role in marketing."
-Alice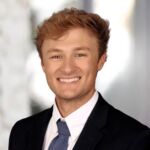 "Completing the Summer Intern Program was a game-changer for me. Not only did I acquire in-depth knowledge of wealth management, but the program also paved the way for my career. I now work at CSP where I contribute actively to our clients' financial success."
-Jack
Diversity Statement
Cary Street Partners is committed to providing a welcoming inclusive environment for all employees. We recognize and value the diversity of our employees' backgrounds, experiences, talents, and perspectives as our greatest strength in serving our clients. We want all employees to feel heard and respected because that collegiality and collaboration creates a better work environment, better solutions, better results for our clients, and happier (empowered) employees.
Transparency in Coverage
This link leads to the machine-readable files that are made available in response to the federal Transparency in Coverage Rule and includes negotiated service rates and out-of-network allowed amounts between health plans and healthcare providers. The machine readable files are formatted to allow researchers, regulators, and application developers to more easily access and analyze data.