Notable Changes for 2023:
401k contribution maximum for both Pre-Tax and Roth accounts is increasing by $2,000 for a total of $22,500 per participant.

The maximum TOTAL plan contribution limit is increasing $5,000 for a total of $66,000.

The catch-up contribution limit will increase $1,000 to $7,500 for participants aged 50 or older.

The amount of compensation defining highly compensated employees will increase by $15,000 to $150,000.

Health Savings Account annual contributions will increase $200 to $3,850 for single coverage and $450 to $7,750 for family coverage.

Annual contributions to an IRA will increase $500 to $6,500.

The annual contribution limit for SIMPLE retirement accounts will increase $1,500 to $15,500 and the catch-up contribution limit to SIMPLE retirement accounts for employees aged 50 and over will increase $500 to $3,500.
---
As of November 2022: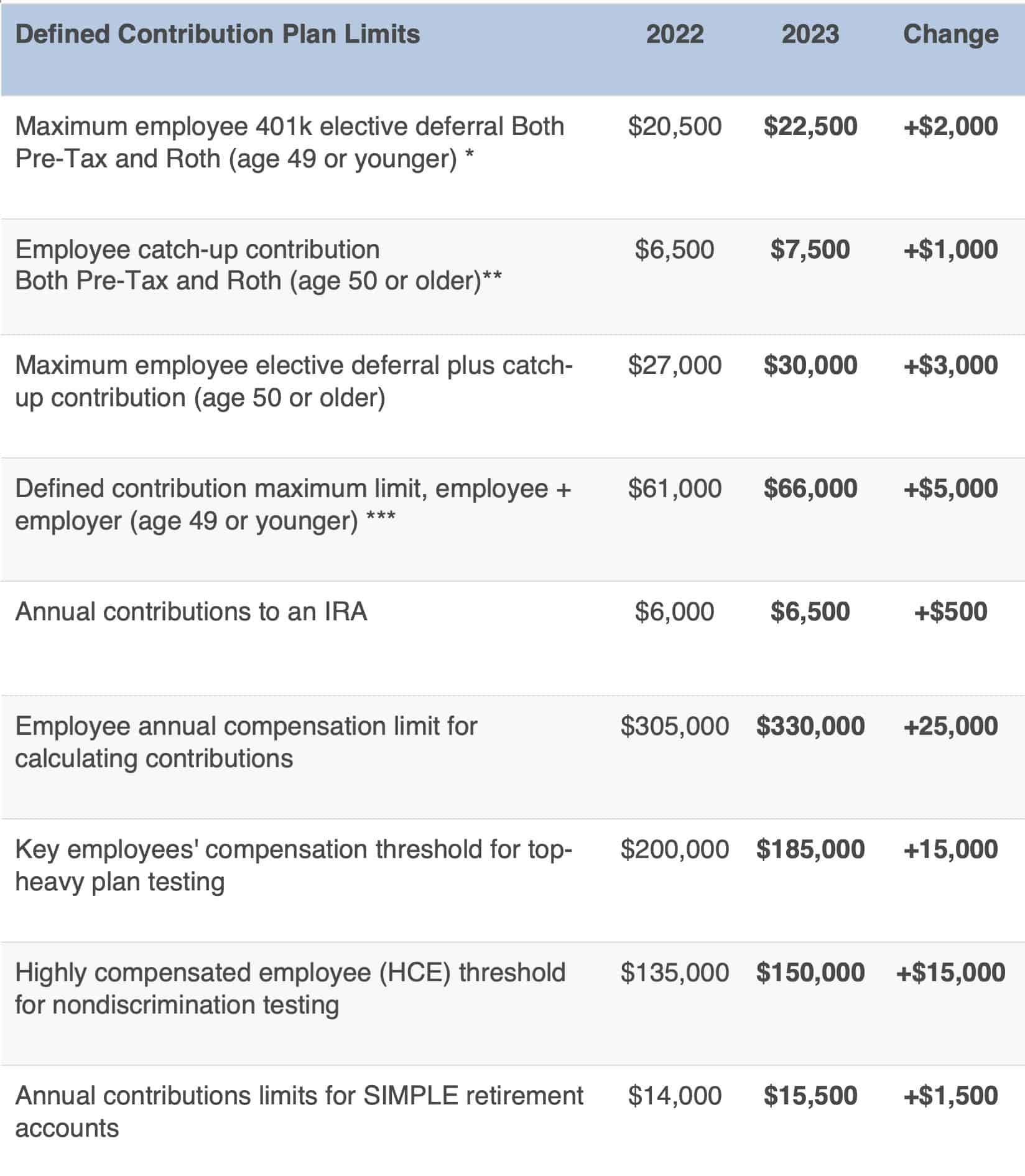 ---
Do More With Your Retirement

---
*The $22,500 elective deferral limit is also known as the 402(g) limit, after the relevant tax code section. Participants' annual contributions may not exceed 100 percent of their compensation.
**The $7,500 catch-up contribution limit for participants age 50 or older applies from the start of the year to those turning 50 at any time during the year.
***Total contributions from all sources may not exceed 100 percent of a participant's compensation.
Source: IRS Notice 2022-55.